GIA's Management Committee is responsible for charting the way forward for the association. The Committee determines the policies, initiatives and activities to adopt, in the interest of consumers and members. The Management Committee gives the GIA the direction it needs to develop the Singapore general insurance industry.
Mr A K Cher (President)

Mr Chang Sucheng (Vice-President)

Mr Craig Ellis (Honorary Secretary)

Mr Kevin Leong (Honorary Treasurer)

Mr Christian Sandric

Mr Jimmy Tong

Mr Andrew Yeo

Mr Ronak Shah

Mr Pui Phusangmook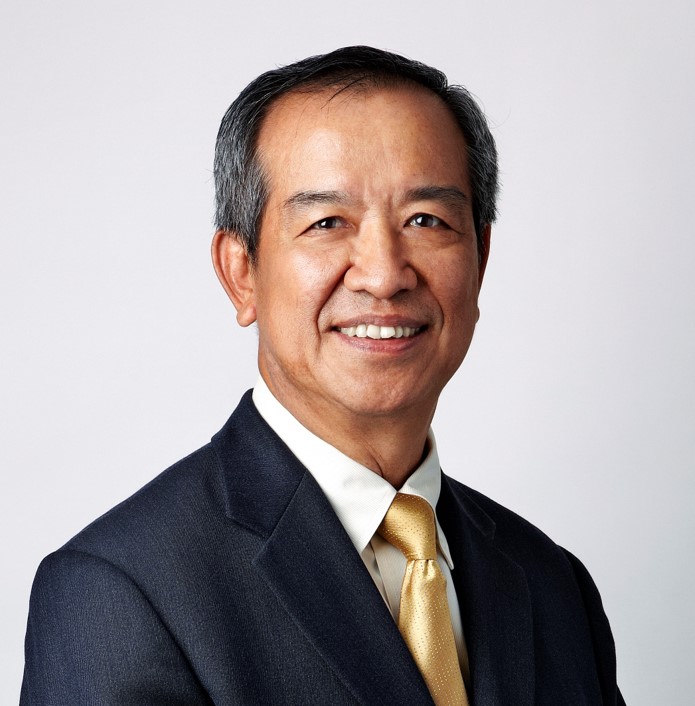 Mr A K Cher (Tokio Marine Insurance Singapore Ltd)
President
Mr ​A K Cher has 36 years of working experience in general insurance operations in Malaysia, Singapore and Hong Kong of which 28 years are involved in chief financial controllership and general management, including successful implementation of company integration processes and IT projects as well as turning around company operating performance.
He is currently the Chief Executive Officer (CEO) of Tokio Marine Insurance Singapore Ltd. (TMiS), a general insurance Company licenced by the Monetary Authority of Singapore and he also holds the Managing Director (MD) role in the Company's Board of directors. In addition to being a CEO and MD, Mr Cher chairs the Management Committee, Business Development Committee, Claim and Reserving Committee, Information Technology Steering Committee, and is also a member of the Investment Committee. Mr Cher is fully in-charge and responsible of the operation, strategic and business development and performance of TMiS and its Branch office in Brunei.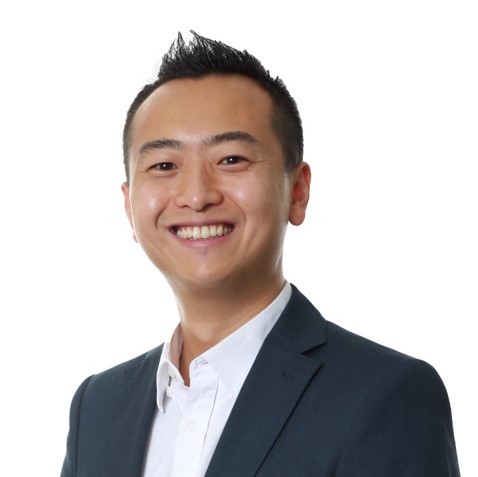 Mr Chang Sucheng (Liberty Insurance Pte Ltd)
Vice-President
Market Development Committee Convenor
Mr Chang Sucheng joined the Liberty Mutual Group in 2009 and has held multiple roles across the United States and Asia. In December 2014, Sucheng was posted to Singapore to assume the role of Chief Executive Officer at Liberty Singapore. Previous to Singapore, he led Liberty Insurance Hong Kong's Property and Casualty business, managing a portfolio of Motor, Personal Lines, and Commercial Lines business, and supervising distribution, underwriting, policy administration and claims. He helmed a range of initiatives during his tenure, including optimizing motor pricing and strategy, enhancing producer management capabilities, modernizing internal processes, and forging partnerships.
Before Hong Kong, Sucheng's work with Liberty Mutual Group included developing a long-term strategic Asia roadmap while in the Asia Regional Office, creating the strategy for the Personal Insurance Claims Special Investigation Unit in the USA, and working on analytics for the state of Texas' Personal Lines.
Prior to joining the insurance industry, Sucheng was a management consultant focused on the automotive and energy industries in the United States. The American has an MBA from Yale University, and is married with three children. He speaks fluent Mandarin, and enjoys road and trail running.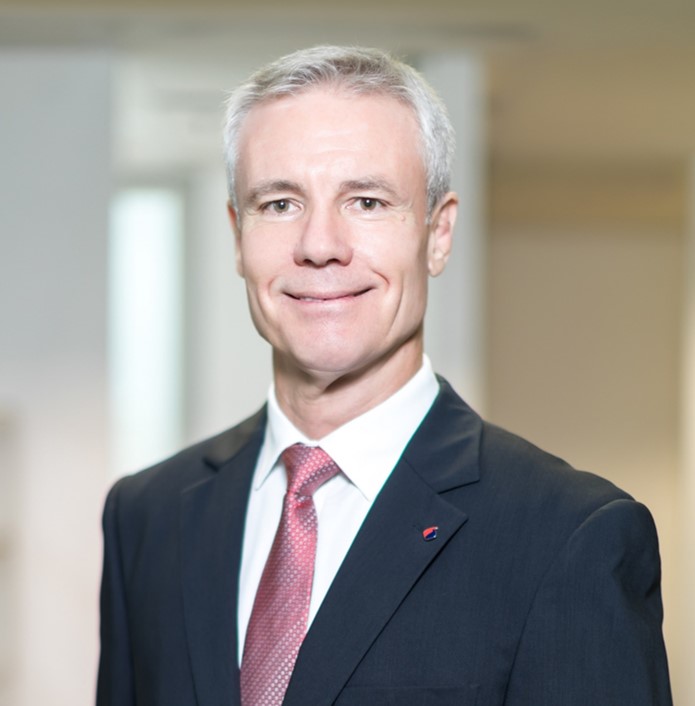 Mr Craig Ellis (MSIG Insurance (Singapore) Pte Ltd)
Honorary Secretary
Talent and Communications Committee Convenor
As the Chief Executive Officer, Mr Craig Ellis is responsible for driving the profitable growth and success of MSIG's business in Singapore.
A Chartered Accountant, Craig has over 40 years of experience in the financial services industry, mainly in insurance covering general, life and health, but also in banking. Craig brings substantial and broad international experience having worked in Australia, Europe and Asia. Prior to joining MSIG, he was the Chief Executive Officer of Charles Monat Associates Pte Ltd in Singapore.
Craig commenced his career with KPMG before serving in a succession of increasingly senior positions with Bank of America, Allianz and Old Mutual International.
He graduated with a Bachelor of Commerce degree from the University of New South Wales and has participated in executive leadership program by INSEAD.
A firm believer of lifelong learning, Craig keeps himself actively engaged with new skills. "It's important to maintain an open-mind, be willing to continue learning while embracing change," he adds.
Craig is married with two daughters.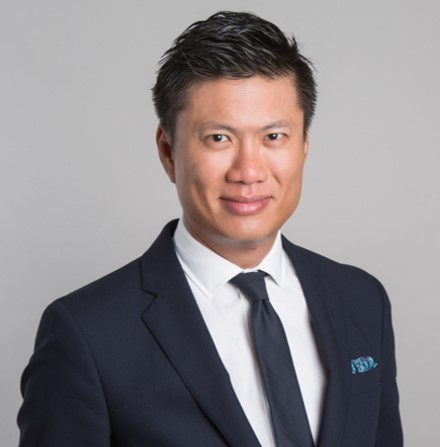 Mr Kevin Leong (AXA Insurance Pte Ltd)
Honorary Treasurer
Insurance Committee Convenor
Mr Christian Sandric (AIG Asia Pacific Insurance Pte Ltd)
Motor Committee Convenor
Christian Sandric has just been appointed as President and CEO of AIG's Singapore business. Prior to this new role, Christian was the head of Personal Insurance for AIG's General Insurance business in Japan and Chairman of American Home Assurance (AHA) Japan. In this role, he was responsible for managing Auto, Accident & Health, and Personal Property product lines across direct and intermediated channels. He sat on the Board of Directors of AIG Japan Holdings, AIG General Insurance Co. Ltd., AHA, and AIG Advisors Korea.
During his 20-year career with AIG, Christian has held a series of leadership positions of increasing responsibility across multiple markets in the United States, Australia, Europe, and Asia. Before joining AIG, Mr. Sandric worked in the environmental conservation and regulatory field.
He is a graduate of the University of New Hampshire with a Bachelor of Science in Environmental Conservation and International Affairs.
He is a dual citizen of the United States and France.
Mr Jimmy Tong (Great Eastern General Insurance Limited)
Agents' Registration Board Chairman
My Jimmy Tong joined Great Eastern in May 2016. He leads and oversees the General and Group Insurance business across all markets in the Group. Jimmy has a Bachelor of Business Administration from the National University of Singapore and is a CFA Charter holder,
Mr Andrew Yeo (NTUC Income Insurance Co-operative Limited)
Insurance Fraud Committee Convenor
Andrew assumed the role of Chief Executive Officer (CEO), NTUC Income (Income) on 1 June 2019.
Prior to his appointment as CEO, Andrew was the General Manager of Life & Health Insurance at Income. Under his stewardship, the life and health business enjoyed renewed vigour and expanded its distribution reach to offer greater customer accessibility via organic and digitalisation initiatives, enabling Income to better cater to the evolving demands of customers in the digital age at different stages of their lives.
A seasoned professional in the insurance industry, Andrew held key leadership roles in Singapore, Indonesia, Hong Kong and Vietnam with AIA, Mercer, Great Eastern and Prudential before he joined Income in 2015. His business experience cuts across diverse disciplines which range from distribution and business development to operations and information technology.
Leveraging his industry know-how and tapping his rich local and regional experiences, Andrew is adapt at driving business growth by seamlessly and effectively integrating distribution with other business components such as analytics, marketing, product development and operations.
Andrew holds a Bachelor of Engineering (First Class Honours) from the University of Glasgow and a Graduate Diploma in Business Administration from the Singapore Institute of Management. He is also a fellow at the Life Management Institute.
Andrew is married with two young children.
Mr Ronak Shah (QBE Insurance (Singapore) Pte Ltd)
Insurance Committee Deputy Convenor
Ronak joined QBE in June 2017 and is the Chief Executive Officer of QBE Singapore. He also heads the Financial, Professional and Casualty Lines business across Asia.

Ronak is based in Singapore and has more than 19 years of insurance experience from working in international insurance broking houses and insurance company in the United States and Singapore. He has underwriting and broking experience across all classes of Financial, Professional and Liability lines as well as Transactional Liability solutions which include Cyber Security Insurance, Medical Malpractice, Clinical Trials, Directors & Officers Liability, Professional Indemnity, Commercial Crime, Prospectus Liability, Multimedia Liability, Products Liability, Environmental Liability, CGL, Reps and Warranties and Tax Liability to name a few.

A strong believer in knowledge sharing, Ronak is also an active contributor of insurance related articles to various trade magazines, is a regular speaker at seminars and has conducted courses for various organizations across the region. He is also the Chairman of PLUS in Singapore.

Ronak holds a Bachelor of Science in Electrical and Computer Engineering and a Bachelor of Arts in Economics from the University of Rochester, USA.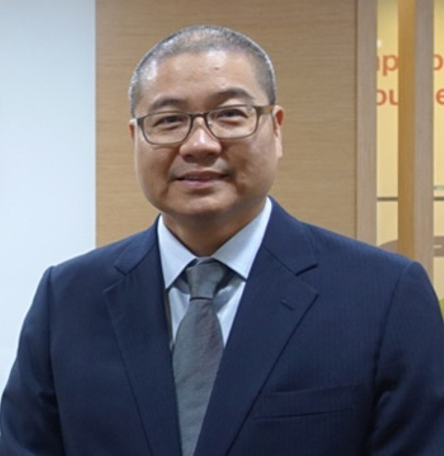 Mr Pui Phusangmook (Sompo Insurance Singapore Pte. Ltd.)
Work Injury Compensation Committee Convenor
Mr Pui Phusangmook was appointed Chief Executive Officer of Sompo Insurance Singapore Pte. Ltd. on 1 June 2019.
Pui has more than 25 years of working experience in the financial services sector, with the last 18 years spent in the insurance sector. He has been working in Singapore since 2001 and has held key management roles in NTUC Income and AXA Insurance.
He holds a bachelor's degree in engineering from King Mongkut Institute of Technology, Bangkok, Thailand and an MBA from Duquesne University, Pittsburgh, USA.