GIA's Management Committee is responsible for charting the way forward for the association. The Committee determines the policies, initiatives and activities to adopt, in the interest of consumers and members. The Management Committee gives the GIA the direction it needs to develop the Singapore general insurance industry.
Mr. Ronak Shah (QBE Insurance (Singapore) Pte Ltd) - President

Mr. Andrew Yeo (Income Insurance Limited) - Vice-President

Mr. Jimmy Tong (Great Eastern General Insurance Limited) - Honorary Secretary)

Ms. Joanne Huang (Tokio Marine Insurance Singapore Ltd) - Honorary Treasurer

Mr. Scott Spaven (AIG Asia Pacific Insurance Pte. Ltd.)

Mr. Hicham Raissi (Allianz Insurance Singapore Pte Ltd)

Mr. Adrian Vincent (FWD Singapore Pte. Ltd.)

Mr. Yasar Fistikci (Liberty Insurance Pte Ltd)

Mr. Mack Eng (MSIG Insurance (Singapore) Pte. Ltd.)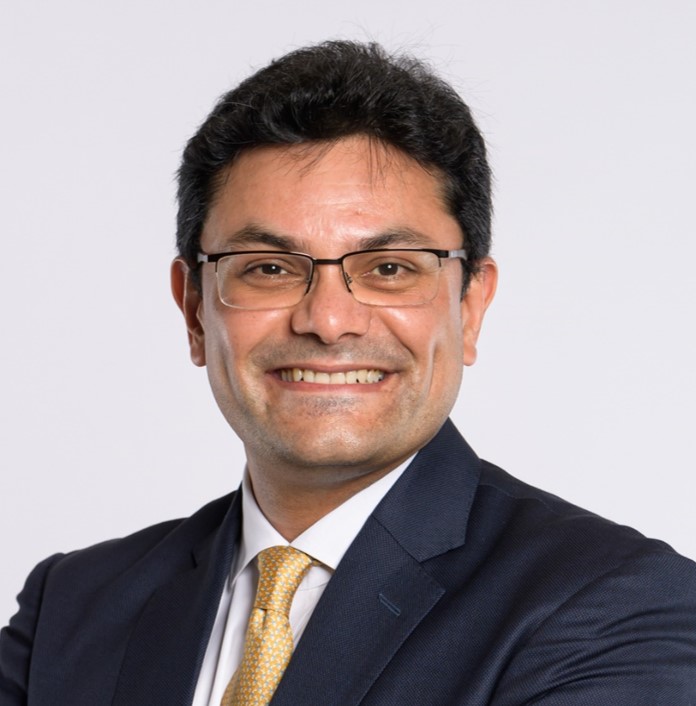 Mr. Ronak Shah (QBE Insurance (Singapore) Pte Ltd)
President
Ronak joined QBE in June 2017 and is the Chief Executive Officer for the Singapore business. Prior to taking on this role, he used to head the Financial, Professional and Casualty Lines business across Asia, Pacific Islands and Latin America.
Based in Singapore, Ronak has more than 20 years of insurance experience, having previously worked for three international insurance broking houses and a major insurance company as an underwriter in the United States and Singapore.
He has underwriting and broking experience across all classes of Financial, Professional and Liability lines as well as Transactional Liability solutions.
A strong believer in knowledge sharing, Ronak is also an active contributor of insurance-related articles to various trade magazines, is a regular speaker at seminars and has conducted courses for various organizations across the region.
Ronak is currently the President of the General Insurance Association of Singapore (GIA) and heads their Management Committee. In this capacity, he sits on the Executive Council of the Institute of Banking and Finance Singapore (IBF), the Executive Board for East Asian Insurance Congress (EAIC), the ASEAN Insurance Council (AIC), the Financial Sector Tripartite Committee (FSTC) and the Board of Governors at the Singapore College of Insurance (SCI). He is also the Chairman of PLUS in Singapore.
Ronak holds a Bachelor of Science in Electrical and Computer Engineering and a Bachelor of Arts in Economics from the University of Rochester, USA.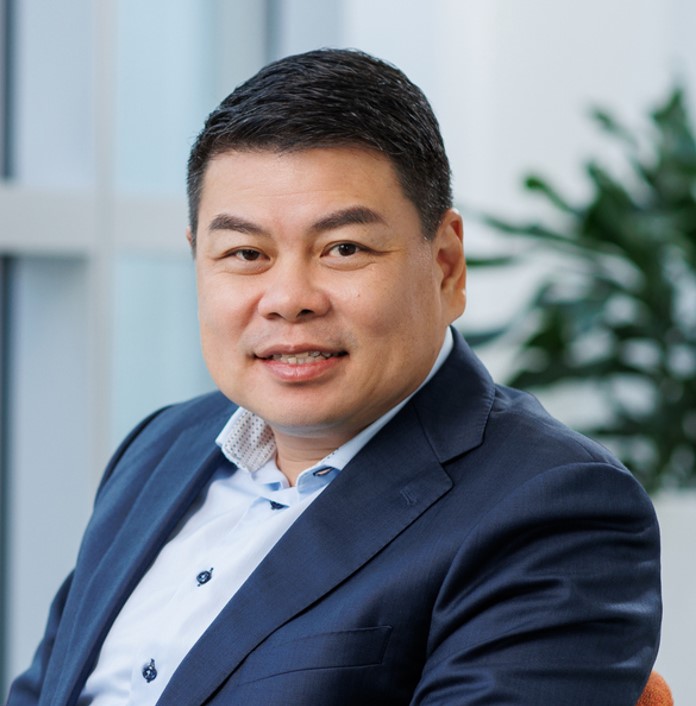 Mr. Andrew Yeo (Income Insurance Limited)
Vice-President
Insurance Fraud Committee Convenor
Andrew assumed the role of Chief Executive Officer (CEO), Income on 1 June 2019.
Prior to his appointment as CEO, Andrew was the General Manager of Life & Health Insurance at Income. Under his stewardship, the life and health business enjoyed renewed vigour and expanded its distribution reach to offer greater customer accessibility via organic and digitalisation initiatives, enabling Income to better cater to the evolving demands of customers in the digital age at different stages of their lives.
A seasoned professional in the insurance industry, Andrew held key leadership roles in Singapore, Indonesia, Hong Kong and Vietnam with AIA, Mercer, Great Eastern and Prudential before he joined Income in 2015. His business experience cuts across diverse disciplines which range from distribution and business development to operations and information technology.
Leveraging his industry know-how and tapping his rich local and regional experiences, Andrew is adapt at driving business growth by seamlessly and effectively integrating distribution with other business components such as analytics, marketing, product development and operations.
Andrew holds a Bachelor of Engineering (First Class Honours) from the University of Glasgow and a Graduate Diploma in Business Administration from the Singapore Institute of Management. He is also a fellow at the Life Management Institute.
Andrew is married with two young children.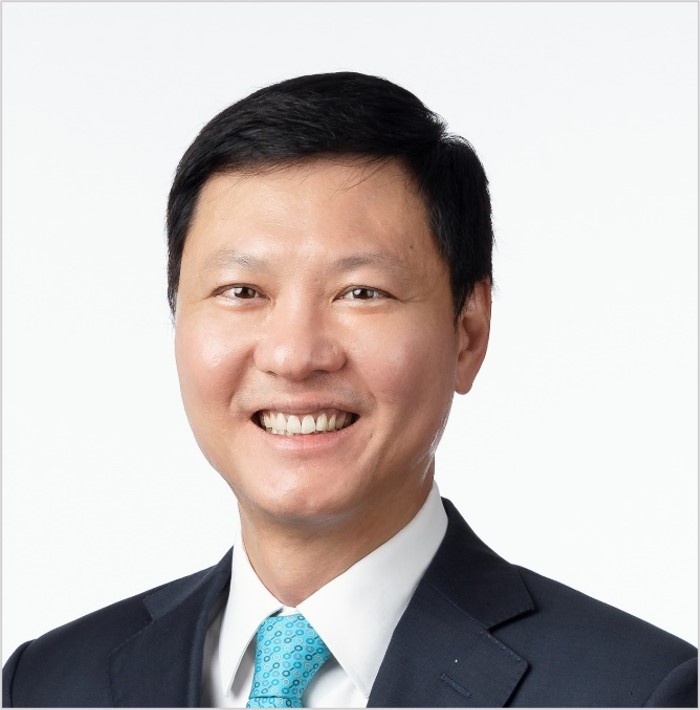 Mr. Jimmy Tong (Great Eastern General Insurance Limited)
Honorary Secretary
Agents' Registration Board Chairman
My Jimmy Tong joined Great Eastern in May 2016. He leads and oversees the General and Group Insurance business across all markets in the Group. Jimmy has a Bachelor of Business Administration from the National University of Singapore and is a CFA Charter holder,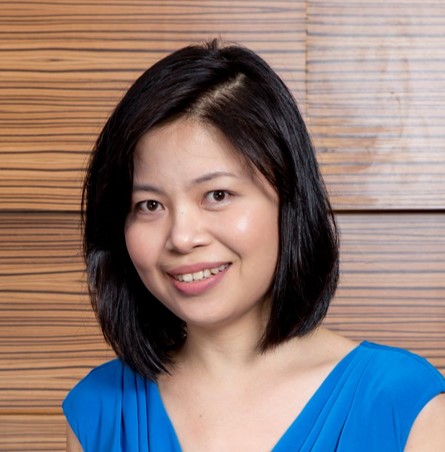 Ms. Joanne Huang (Tokio Marine Insurance Singapore Ltd)
Honorary Treasurer
Mr. Scott Spaven (AIG Asia Pacific Insurance Pte Ltd)
Scott Spaven is interim CEO and President of AIG Singapore. He has 25 years' experience working in the insurance industry in the UK and Southeast Asia.
Scott joined AIG in 2013 and held a series of Client & Broker Engagement and Product roles for Singapore and Southeast Asia. Most recently he was Head of Commercial Lines, Singapore before assuming his current role. Prior to this, Scott spent 10 years as a broker focused on major client management and new business in the UK and Singapore, predominantly with Willis Towers Watson. He began his insurance career in the UK as a Property and Casualty underwriter.
In addition to his current role, Scott is the President Commissioner on the Board of PT AIG Indonesia. Scott has a B.A. in Business Management from Leeds Metropolitan University in the UK and is a Fellow of the Chartered Insurance Institute.
Mr. Hicham Raissi (Allianz Insurance Singapore Pte Ltd)
Motor Committee Convenor
Mr Hicham Raissi is the Chief Executive Officer of Allianz Insurance Singapore, a composite insurance company established in Singapore. Mr Raissi Joined Allianz France in 2011 as a senior associate in the corporate finance department and joined Allianz SE in Munich in 2014 as a country manager for Africa and starting 2016 as a business division head for Africa, Middle East and India.
Mr Raissi served as well as supervisory board member and director in the various Allianz entities in these regions.
Mr Raissi holds a master in engineering from the Institut National des Sciences Appliquées in Lyon.
Mr. Adrian Vincent (FWD Singapore Pte. Ltd.)
Talent Committee Co-Convenor
Adrian is the Chief Executive Officer of FWD Singapore and is responsible for driving growth in the Singapore market across online direct-to-consumer and financial advisory/broker channels for the life and general insurance businesses. As part of the overall strategy to strengthen the company's position as one of the fastest-growing insurers, Adrian also oversees the company's expansion into the High-Net-Worth market.
Before his CEO appointment, Adrian was the General Manager of the Life Business and tasked with the mandate to lead the company's growth in this key focus area, which included the expansion of partnerships so that a broader segment of customers could gain access to FWD's products and services. Under Adrian's leadership, FWD Singapore has widened its range of life insurance solutions that are now available through partnerships with various financial advisers that have over 3,000 representatives. In addition to product solutions, the expansion includes new digital tools to make the insurance journey seamless and hyper-personalized.
Adrian is an accomplished insurance professional, with over 20 years of experience, including serving as Deputy CEO at a multi-national insurance company based in Singapore. Adrian is also a non-executive board member of IPP Financial Advisory and Special Olympics Asia-Pacific.
Adrian graduated from Cass Business School of City at University of London with a Masters in Actuarial Science with Distinction.
Mr. Yasar Fistikci (Liberty Insurance Pte Ltd)
Talent Committee Co-Convenor
Yasar assumed the role of Interim Chief Executive Officer at Liberty Insurance Pte. Ltd. on September 1, 2023. He is also concurrently Chief Product Officer, Non-Motor.
Yasar joined Liberty in March 2022 where he held the position of Deputy Chief Product Officer in Global Retail Markets (GRM) Product East for Asia Multi-Country Market. He has been based in Singapore since then.
A graduate of Economics from the Dokuz Eylul University in Turkiye, Yasar started his career in insurance as a casualty underwriter before diversifying into other lines. Over a span of two decades, he chalked up considerable experience across both Motor & Non Motor Lines Of Business. He has also played an instrumental role in steering growth and profitability where he worked. These included Liberty Sigorta and HDI Sigorta in Turkey, where he also successfully implemented top-tier underwriting processes.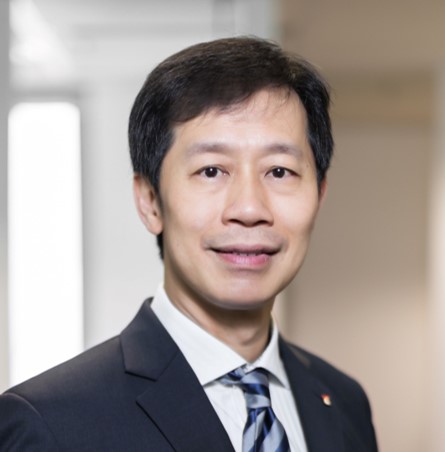 Mr. Mack Eng (MSIG Insurance (Singapore) Pte Ltd)
Work Injury Compensation Committee Convenor
As the Chief Executive Officer, Mack is responsible for driving the profitable growth and success of MSIG's business in Singapore.
Prior to his appointment, he was the Executive Vice President of MSIG Asia and Head of the Global Digital HUB in Singapore, leading the development of the regional business and digital strategies.
Mack has 30 years of experience having held various senior local and regional management roles in the insurance industry. Before MSIG, Mack was Chief Executive Officer with two other general insurers, and was the Head of Strategy & Transformation (Medical) with a leading life insurer.
Under his leadership, his previous companies attained several prestigious awards such as SPRING Singapore's Service Quality Class & Service Class, Excellent Service Award (Association of Banks), HR Vendor Bronze Award and Enabling Employee Award.
He graduated from the University of Hawaii at Manoa (USA) in Business Marketing (Honours) and was awarded IBF Fellow (Institute of Banking & Finance, Singapore). He is also an associate of CII (Chartered Insurance Institute, UK); Fellow of Life Management Institute (LOMA, USA), Associate of Customer Service (LOMA, USA) and has a diploma in Direct Marketing (Credit) from the Institute of Direct Marketing, London and completed the Certificate of Digital Insurance (The Digital Insurer).